As recent border clashes in Central Asia have shown, the old-fashioned blame game is still being used by the parties involved in such events. However, a proactive diplomatic approach spearheaded by Uzbekistan is opening the way for a different and more productive method that seems promising.
Borders in Central Asia have always been a contentious subject since the Soviet delimitation in the 1920s but real conflict on this matter surfaced after independence. Unclear demarcations as well as enclaves and exclaves and the use of natural resources have led to multiple episodes of violence between neighbouring populations in the last decades. This is especially the case in the highly populated Fergana region, where the borders of Uzbekistan, Kyrgyzstan and Tajikistan meet.
In the past weeks, clashes have occurred almost simultaneously in two areas: Uzbekistan's Sokh enclave within Kyrgyzstan and the Tajik-Kyrgyz border in Kyrgyzstan's southern Batken region. The reaction of the government's involved differed significantly.
Uzbekistan's proactive diplomacy
Sokh is a district belonging to Uzbekistan and surrounded by Kyrgyzstan. The region has a population of over 50,000 mostly ethnic Tajiks and an area of roughly 350 km². On May 31, an argument about the ownership of a water spring between dwellers of a Kyrgyz and an Uzbek village resulted in a confrontation, with stones being thrown at each other and houses on both sides being set on fire. Dozens of injuries were reported.
This was not the first time Sokh had seen violence between Kyrgyz and Uzbek citizens, since in 2013 Sokh's residents clashed with Kyrgyz border guards and even took some Kyrgyz civilians hostage. Back then a blame-game ensued between the Uzbek and Kyrgyz authorities. However, this time Uzbekistan's reaction was different.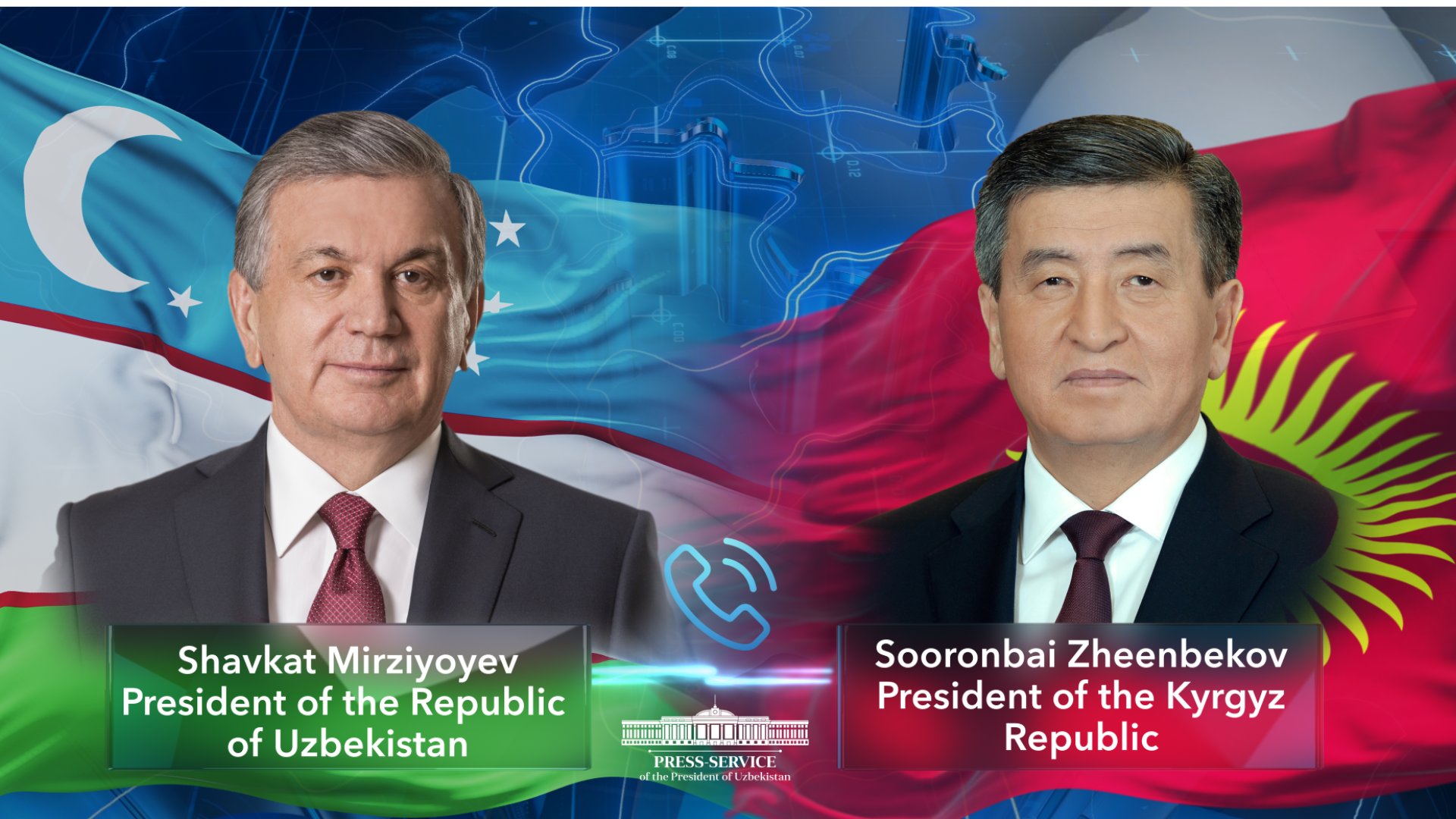 In a move characteristic of President Shavkat Mirziyoyev's proactive and collaborative regional diplomacy, the day after the incident Uzbekistan's Primer Minister Abdulla Aripov and Kyrgyzstan's Deputy Prime Minister Kubatbek Boronov met in the border. In the evening, Mirziyoyev's Press Service announced he had held talks with his Kyrgyz counterpart. Such a swift response to a crisis and constructive approach is not common in a region where by default the solution has been to blame the other party. As Eurasianet points out, the manner the issue has been tackled "attests to the increased level of mutual confidence since the days of the late Uzbek leader Islam Karimov."
Same old blame game
While Uzbekistan under Mirziyoyev is changing the way it deals with border clashes, little has changed in Tajikistan's approach to such matters.
Throughout May incidents have taken place in the Tajik-Kyrgyz border in the latter's Batken region. On May 8, shots fired along the border left three Kyrgyz guards injured, while 16 days later another shooting left a Tajik man injured and on May 27 the Tajik authorities said a Kyrgyz man shot and injured a Tajik woman who had to be hospitalised. Rather than try to defuse the situation, Dushanbe accused Kyrgyzstan of "attempting to destabilize" the situation through a statement by Tajikistan's Border Guarding Directorate. On June 1 a Kyrgyz citizen was injured after another shooting near the border.
The clashes went beyond the region when on May 26 Russia's Foreign Minister Sergei Lavrov offered to mediate to resolve the issues. Tajikistan rejected the proposal and stated that: "the activities in the field of delimitation and demarcation of state borders is an internal affair […] and is conducted exclusively on a bilateral basis." Kyrgyzstan also rejected Russian mediation albeit with a softer tone.
The way Tajikistan has reacted to the border incidents is the traditional approach to such matters in the region: blame the neighbour and respond belatedly. The presidents of Tajikistan and Kyrgyzstan did meet in 2019 to ease tensions after other clashes occurred in the Tajik enclave of Vorukh, which was then see as a positive development. But the recent events show that that act has not been followed up by a change of policy, something which has actually happened in Uzbekistan.
Since becoming president, Mirziyoyev has been strengthening ties with his neighbours, bringing about a new era of regional collaboration. Uzbekistan's rapid reaction to the latest incidents is part of this policy, as are Mirziyoyev regular talks with his Central Asian counterparts or the provision of medical aid in times of coronavirus to Tajikistan and Kyrgyzstan. In the meantime, Rahmon, who has ruled Tajikistan almost since its independence, continues to behave in such matters as it has done in the previous decades; accusing Kyrgyzstan of attempting to destabilise the situation is the latest example.
What we are witnessing is the difference between a proactive and collaborative approach to solve bilateral issues and the old-fashioned way of doing things, when blaming the other party neighbour is the first and, almost only, solution. Whether, thanks to Uzbekistan's new policies, incidents stop in Sokh or not, what is clear is that the Uzbek president continues to bring a much-welcomed political will to seat and talk with his neighbours.
Violence is likely to erupt again in the region until borders are agreed, local issues resolved, and the matter is settled once and for a all. Regional collaboration and good will are key for this to happen. Uzbekistan's recent efforts are on the right track, but they must continue to reach lasting outcomes. And for this to happen its neighbours need to take note of Tashkent's actions and follow on its footsteps. Whether they do it or not, that is a separate question.